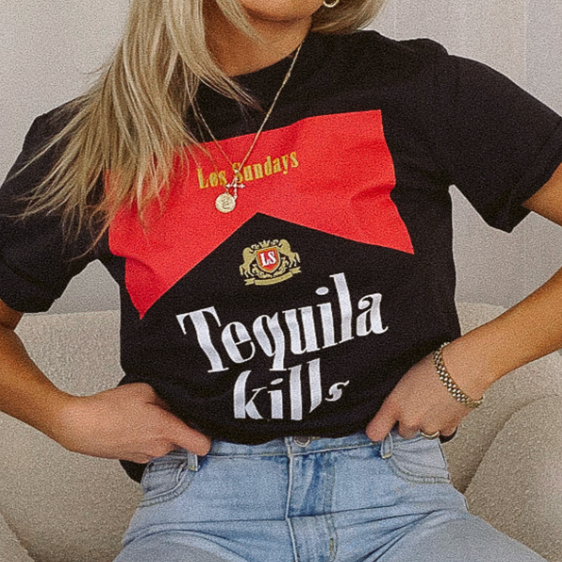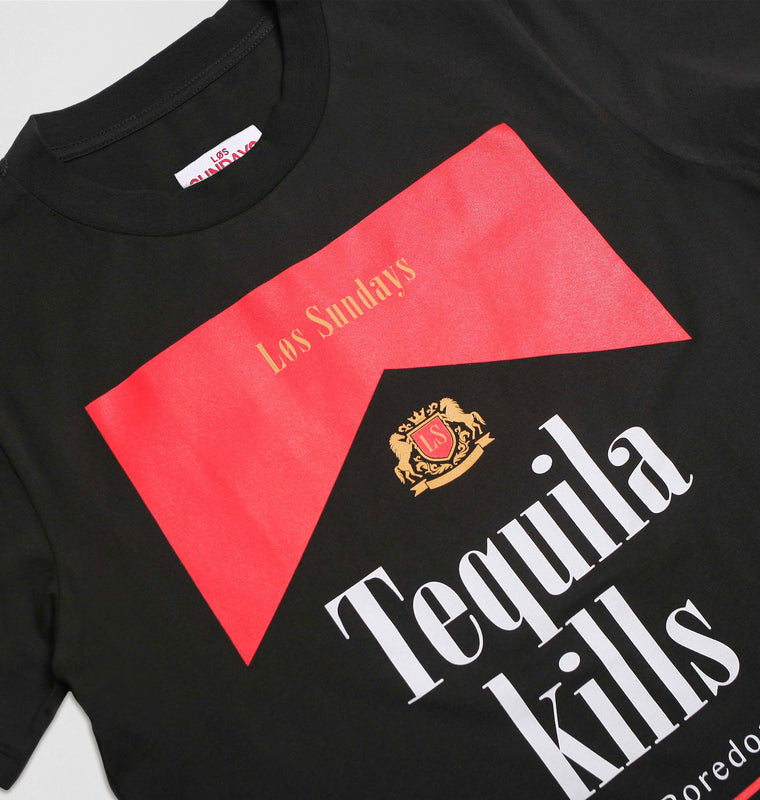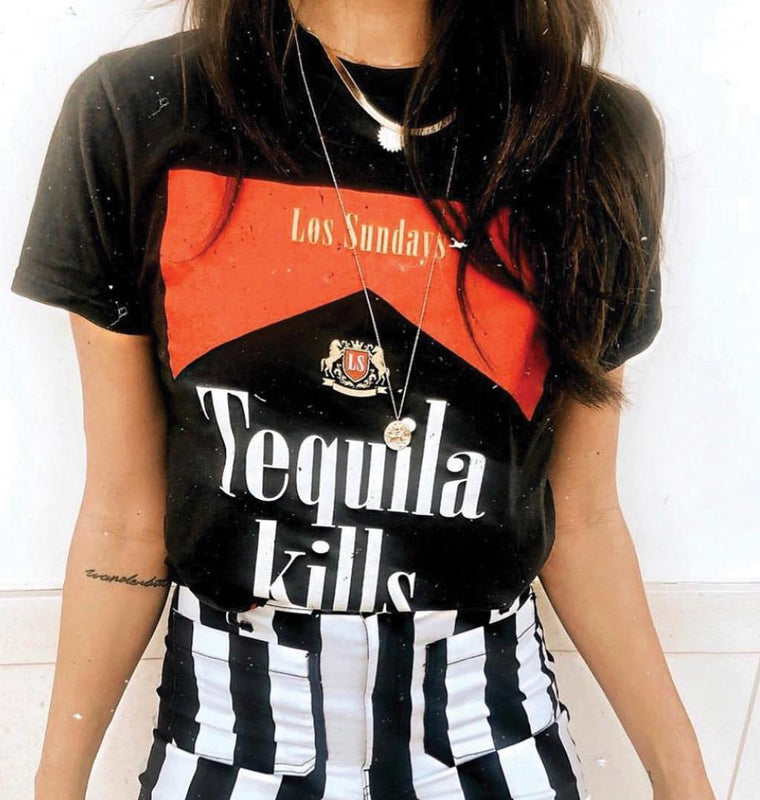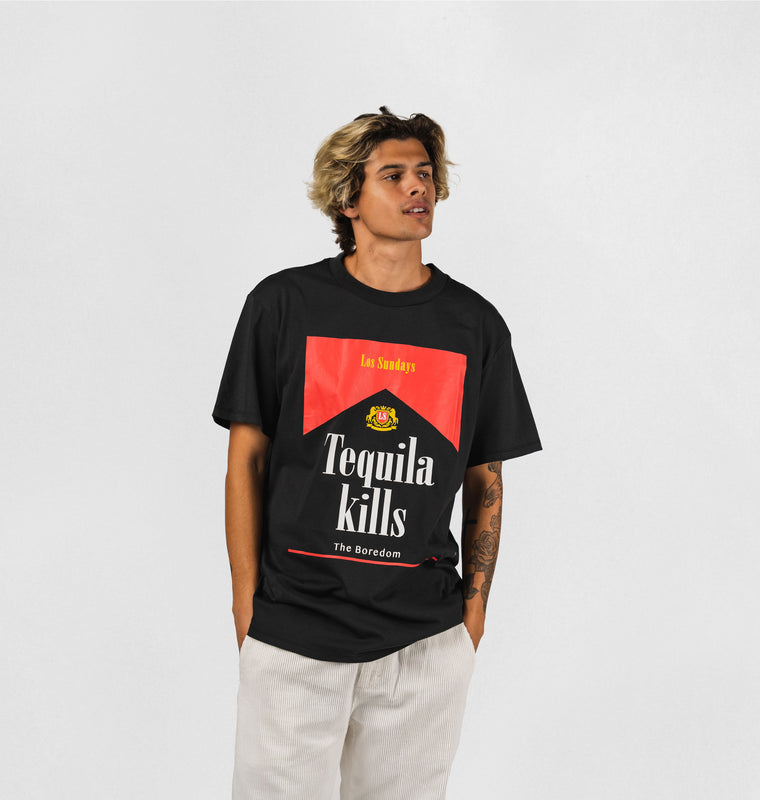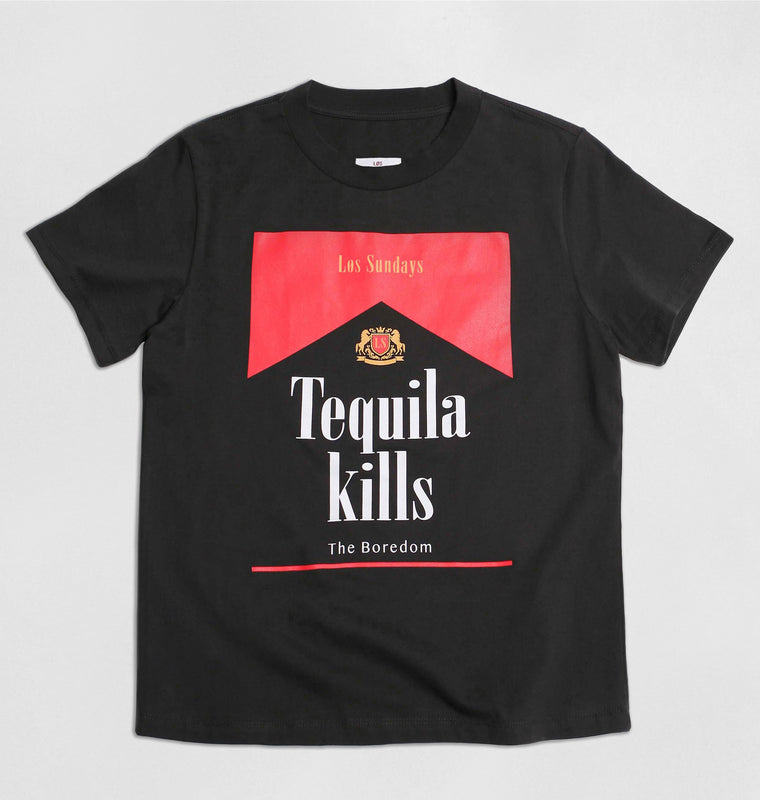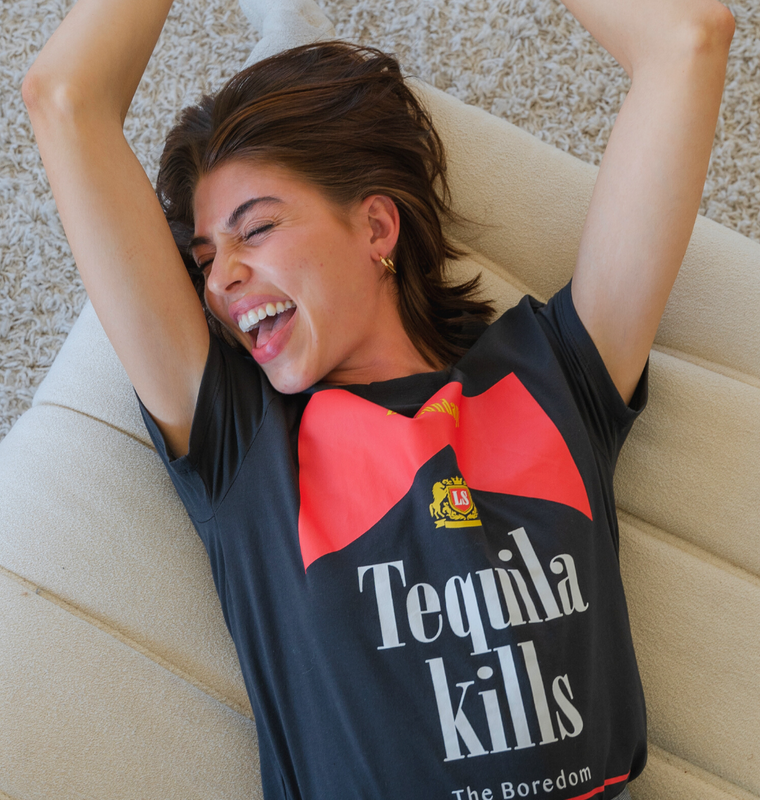 The tequila kills tee - black/red
$45.00
Content & Care
Machine wash cold, line dry in shade
Size & Fit

Returns & Exchanges
Changed your mind? It happens. You can return your order for a full refund within 30 days from the date of purchase and under the following conditions: • The returned items must be in resalable condition: unworn, unused, unwashed and in the original packaging with all original tags attached. • If you request a refund, the purchase price (excluding delivery charges for online) will be refunded to you using the original payment method, once we have received the returned item back and confirmed that it meets conditions above, so make sure you send it back to us quickly! • We can provide free return labels for orders placed within the United States, if there was not one included in your package, please reach out to our support team & they will send you one via email. The amount refunded excludes any outbound shipping paid on the original purchase. • For international returns; we do not have the ability to create or send a return label - if you'd like to return your item for a refund (excluding outbound shipping charges) please see below for our return address. We do ask that you include a small note containing your order number and reason for return, this way our team can process your refund in the most efficient manner. Please email us directly at sales@lossundays.com include the following information: •Order Number and Proof of Purchase •Your name •Your full mailing address •Your phone numbers (office, home, mobile) •Your email EXCHANGES: We want to make sure you get the right size or color, that's why we've made exchanges quick & hassle free. Just follow these simple steps! - Return your original items to us for a refund in full. We do offer free returns within the USA, so feel free to email us for your label. - Place a new order in your desired style & size. If there is any cost difference associated on the website, let us know and we'll make sure you're being refunded and charged the exact same amount. If you have any questions about the process, send us an email! We're always happy to help. DEFECTIVE RETURNS: Items that are thought to be defective must be returned in original condition or will not be considered for replacement. **Los Sundays reserves the right to refuse a refund/return if the items have any signs of wear, alteration, misuse, or damage. The customer will be responsible for the cost of return if the return is refused. Contact Information: Email: sales@lossundays.com Phone: #866-476-0671 Address Returns to: Los Sundays Apparel 2920 S Steele Street Tacoma WA 98409
TEQUILA KILLS THE BOREDOM. 
It's your favorite vintage tee but without having to spend hours in a thrift shop trying to find it.
Our Vintage tee is designed in a slightly larger over-sized fit, a little wider, thicker collar and slightly bigger sleeves that give the perfect vintage look!
Made from 100% cotton, the super soft vintage feels like you have owned it for 10 years.
Content & Care
Machine wash cold, line dry in shade
Size & Fit

Returns & Exchanges
Changed your mind? It happens. You can return your order for a full refund within 30 days from the date of purchase and under the following conditions: • The returned items must be in resalable condition: unworn, unused, unwashed and in the original packaging with all original tags attached. • If you request a refund, the purchase price (excluding delivery charges for online) will be refunded to you using the original payment method, once we have received the returned item back and confirmed that it meets conditions above, so make sure you send it back to us quickly! • We can provide free return labels for orders placed within the United States, if there was not one included in your package, please reach out to our support team & they will send you one via email. The amount refunded excludes any outbound shipping paid on the original purchase. • For international returns; we do not have the ability to create or send a return label - if you'd like to return your item for a refund (excluding outbound shipping charges) please see below for our return address. We do ask that you include a small note containing your order number and reason for return, this way our team can process your refund in the most efficient manner. Please email us directly at sales@lossundays.com include the following information: •Order Number and Proof of Purchase •Your name •Your full mailing address •Your phone numbers (office, home, mobile) •Your email EXCHANGES: We want to make sure you get the right size or color, that's why we've made exchanges quick & hassle free. Just follow these simple steps! - Return your original items to us for a refund in full. We do offer free returns within the USA, so feel free to email us for your label. - Place a new order in your desired style & size. If there is any cost difference associated on the website, let us know and we'll make sure you're being refunded and charged the exact same amount. If you have any questions about the process, send us an email! We're always happy to help. DEFECTIVE RETURNS: Items that are thought to be defective must be returned in original condition or will not be considered for replacement. **Los Sundays reserves the right to refuse a refund/return if the items have any signs of wear, alteration, misuse, or damage. The customer will be responsible for the cost of return if the return is refused. Contact Information: Email: sales@lossundays.com Phone: #866-476-0671 Address Returns to: Los Sundays Apparel 2920 S Steele Street Tacoma WA 98409
Tequilla Kills The Boredom ™